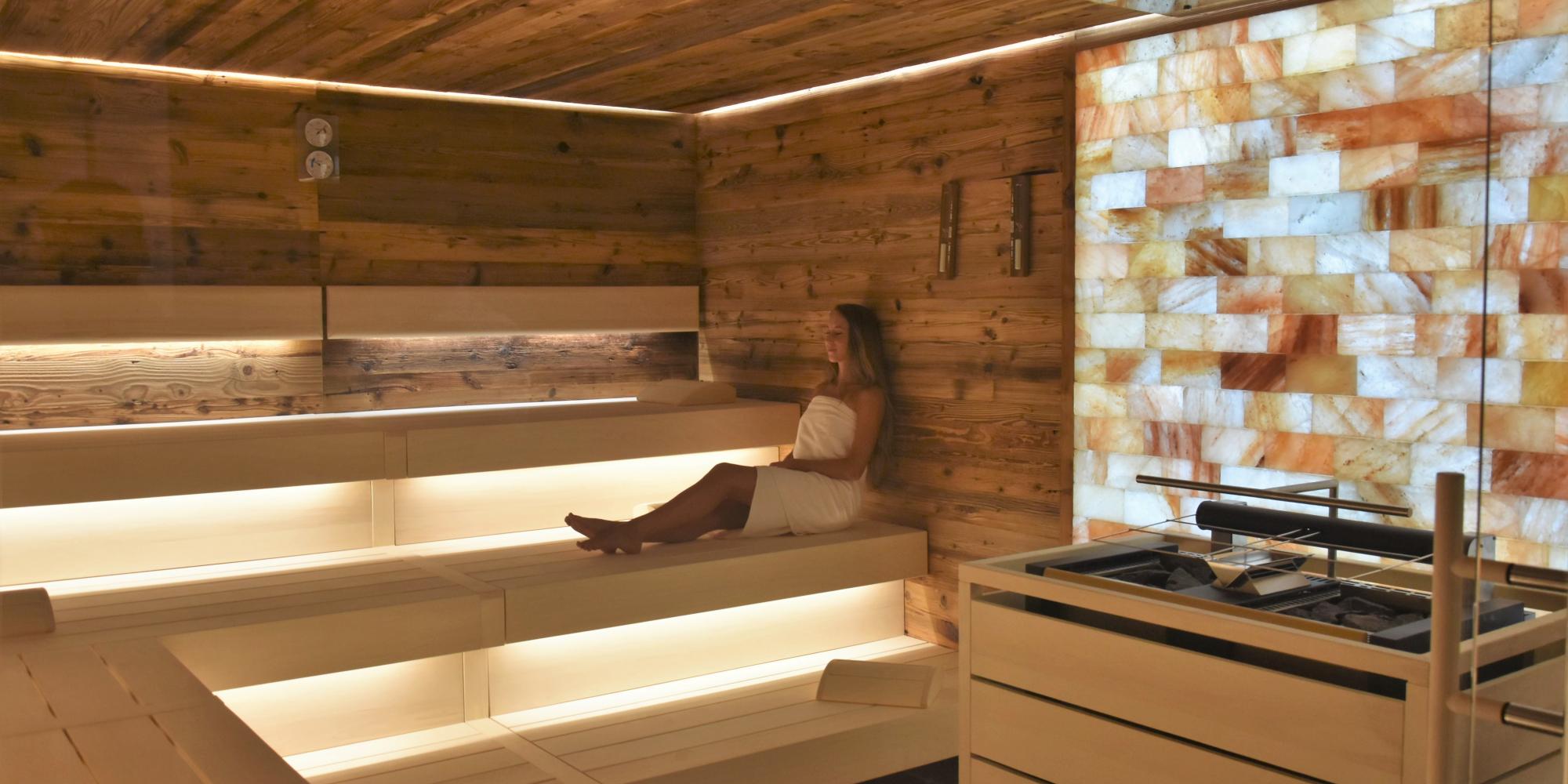 It has become special
Our goal in recent months has been to give you even more space and privacy for your well-being. A refuge that lets you breathe deeply and contributes to sustainable regeneration. Now the time has come - our new exclusive spa world opens its doors for you. Enjoy special moments of relaxation in the newly created wellness area.
Our new saunas with salt wall are spacious, bright and modern. A cold room strengthens your immune system after a long sauna session.
The new wellness area is complemented by a modern steam bath with light therapy, an adventure shower, two new relaxation rooms and an infrared lounger room with a salt wall.
Here, too, nature was our source of ideas. Because from nature for nature is the best way for us to the valuable relaxation that we all long for. But come by yourself and experience our hideaway of enjoyment, relaxation and inspiration shaped by the power of the forest.
We look forward to pampering you with us and can hardly wait to show you everything we have prepared for your special break!